COMPETITIVE BENCHMARKING
Benchmark your brand's social performance against the competition to optimize and improve your campaigns with the Shareablee platform.
COMPETITIVE ANALYSIS
We'll create a custom competitive set for your brand that will allow you to monitor campaigns in real time and compare your performance to competitors.
INDUSTRY RANKINGS
Find out how your brand stacks up against the rest of your industry in our weekly, monthly, quarterly and annual social rankings.
HISTORICAL TRENDS
Review historical social data by analyzing social trends since January 2013. Compare how your brand fared against the competition.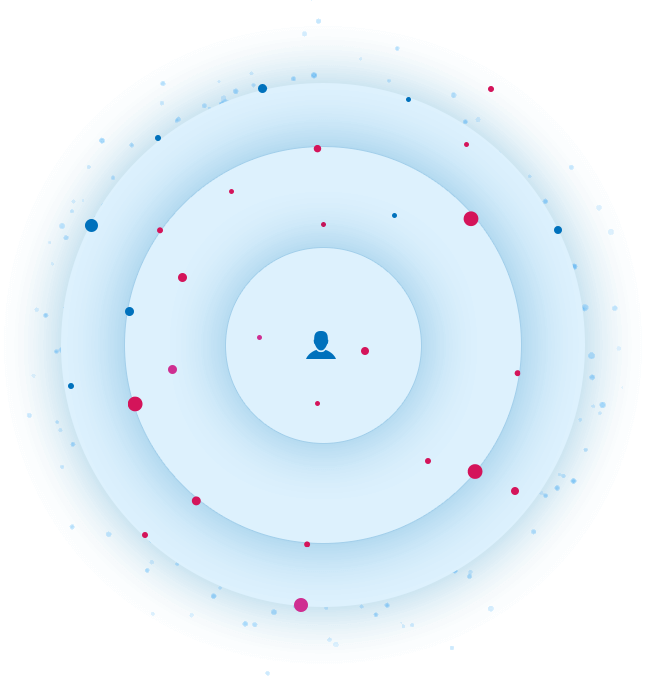 AUDIENCE INSIGHTS
The Shareablee platform allows brands to finally understand who their audiences are and what drives them to engage on social.
UNIQUE AUDIENCE IDENTIFICATION

Measure the interactions between brands and consumers down to a person level to identify the unique engagers who comprise your audience.

DEMOGRAPHIC AND PSYCHOGRAPHIC DATA

Analyze gender, age, values, behaviors and motivations of your audience to compare engagement with your brand vs. the rest of the industry.

AUDIENCE AFFINITIES

Discover other brands your audience engages to identify cross-promotional opportunities or co-branded partnerships that amplify messaging.
ACTIONABLE CONTENT ANALYTICS
Break down your performance and compare social content strategies with your competitors. Use that intelligence to optimize your social campaigns and drive ROI.
CONTENT EXPLORER
Identify the characteristics of highly-engaging content by social platform, type, action or keywords during different time periods.
SOCIAL REFERRALS
Learn what content drives the most social traffic to your site and your competitors' sites and learn how to re-create those referrals.
VIDEO VIEWS
See how many views your video posts are generating on Facebook and compare that data to your competitors.
AMPLIFICATION
Analyze what makes content shareable on Facebook and Twitter to increase your reach and generate more impressions.
AUDIENCE LOYALTY
Learn how to create the content that will turn your socially-engaged audience into loyal customers and advocates for your brand.
CREATIVE INSPIRATION
Let data inform your creative process by understanding how your social content strategy impacts results.
Social Video
Video is the future of social media content. Live and 360-degree video are emerging as some of the best ways to engage audiences. Soon, platforms will start to monetize video content and the brands already creating video content will have an advantage over their competitors.
FACEBOOK LIVE QUICK TIPS
• Use a tripod and external mic to increase the production quality of your broadcast
• Make sure you're in the frame (this sounds obvious but you'd be surprised)
• Don't forget to introduce yourself and tell your audience why you're live
• Ask your audience to ask questions and answer them to maximize engagement
• Broadcast for at least 10 minutes to allow new viewers to join you